Crowns (CEREC)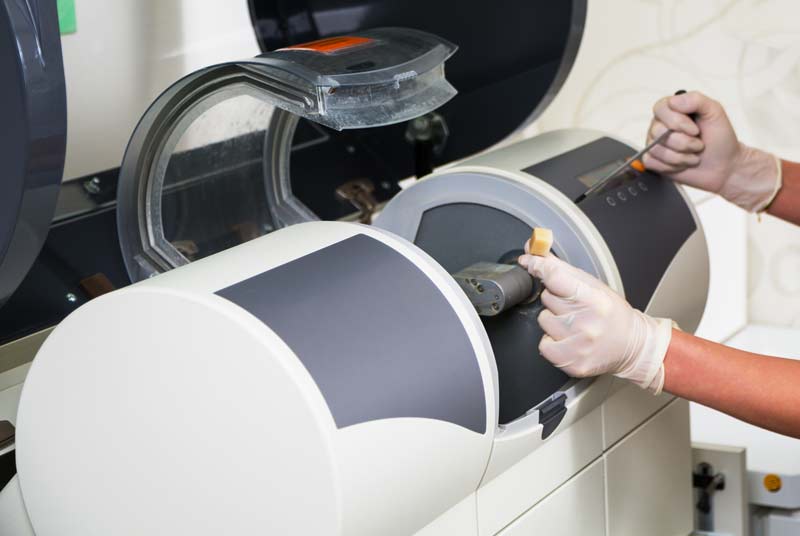 If you need a crown, do you want to wait? Crowns are an important way of protecting your teeth that have been weakened by injury, tooth decay or gum disease. Crowns are a great way to preserve the look of your teeth. However, in the past, crowns took a while to make and put in place, which meant you had to wait patiently for a crown to be made.

However, because technology is on the move always, you don't have to wait to get your tooth fixed. We can actually place a new crown on your tooth the same day you need it. No more waiting. They are called CEREC crowns, and they are one of the latest innovations in dentistry. Want to learn more? Give Christensen Family Dentistry a chance to give you some information on CEREC crowns.


Why Do I Need A Crown?

You might need a crown for many different reasons. Crowns are used to protect a tooth. If you have a large filling on one of your back molars, for example. If that filling has gotten old, it might fall out. The filling also might be so large that your tooth gets weaker over time. It might have a break or a crack in it. Placing a crown on it will protect the tooth from further damage.

You might also need a crown if we have to do a root canal on an infected tooth. Root canals are done when a tooth has been infected by bacteria inside the tooth. This can be painful. We can rid your tooth of the infection, but in a lot of cases, your tooth is weaker. If we crown your tooth, it is free of infection and stronger than it was before the root canal.

Sometimes, we have to place a crown on your tooth because we need to strengthen the area due to gum disease. If gum disease isn't treated, it can become an infection that permanently damages your gums. It can make your gum tissue deteriorate as well, which can make your teeth weaker. It can even cause teeth to fall out. We want to protect your teeth.


Crowns to Go

With CEREC crowns, we can make your crown right in our office. We take pictures of your tooth, and create a 3D model that we can use to make a crown for you while you're here. The crown is the same porcelain over metal you would expect from a traditional crown - but in less time than a traditional crown takes. Do you have questions about your teeth? Do you need to have a crown placed, but you don't have time to come back for multiple visits to get a crown placed? If you are pressed for time, but you need an answer, we can get a crown on your tooth today. Give Christensen Family Dentistry a call at (480) 964-2131. We want to talk to you about your new crown, and how quickly we can get yours fitted so you can be out of the office and on your way.