Dental Bridge

Mesa, AZ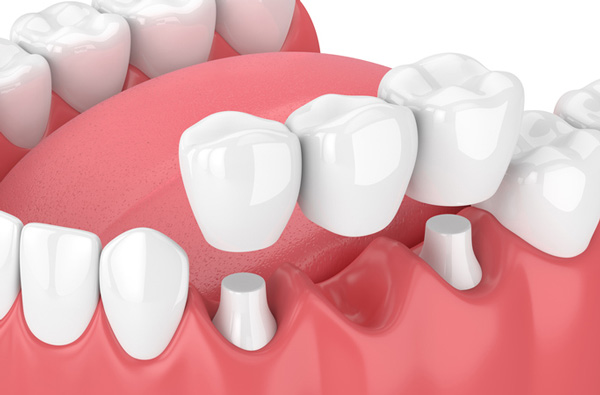 This may sound crazy, but by the age of 45, 69% of adults have lost at least one tooth. We are not talking about adults that had their wisdom teeth removed. These adults have lost teeth due to other factors, such as accidents, tooth decay, and gum disease. If you have lost a tooth or multiple teeth, you need to learn about bridges. Bridges represent a way for you to have natural-looking teeth. If you don't know about bridges, Christensen Family Dentistry has information for you to help explain what bridges are and what they do.


What Are Dental Bridges?

Dental bridges were developed to help people who have lost teeth regain the look and feel of teeth. This is especially important for people who are having trouble speaking or eating because they have lost teeth. There are several different kinds of dental bridges available. The traditional bridge happens when someone has lost more than one tooth. Usually, this tooth loss is on one side of the mouth, or in the same location on opposite sides of the mouth. The traditional bridge is usually done with the bridge cemented to two crowns on opposite sides of the missing teeth. The missing teeth themselves are replaced by prosthetic teeth in the middle of the bridge. Usually, the traditional bridge is used when molars or other rear teeth are missing.

There are other types of dental bridges available as well. Some bridges are meant to replace the front teeth when they are lost. This kind of bridge has brackets at one end that are cemented to a tooth. As with the traditional bridge, the bracket (or cantilever) bridge has prosthetic teeth to replace the ones that were missing. Other bridges can be tied into dental implants as well. By using bridges, we can give you the look and feel of the teeth you lost.


Why Would I Need A Bridge?

People lose teeth for many different reasons. Sometimes, teeth can be lost when you get hit in the face, due to an accident or injury. People also lose teeth when tooth decay is severe, and teeth have to be removed to save other teeth from decaying. Also, periodontal or gum disease can lead to tooth loss in its severe stages of infection.

If you are experiencing tooth loss, you need to know that you need to figure out a way to regain your teeth. It sounds silly, but if you don't replace your teeth, it could lead to further damage to your mouth. Your teeth may shift to fill the holes left by missing teeth. This could affect your teeth in the long run. You might also face bone loss and deterioration in your jaw because you are missing teeth. Dental bridges provide a way to achieve the look and feel of real teeth in your jaw, which is better for you and your mouth. Do you have missing teeth? Would you like to find a way to replace your teeth? Give Christensen Family Dentistry a call at (480) 964-2131.