Night Guards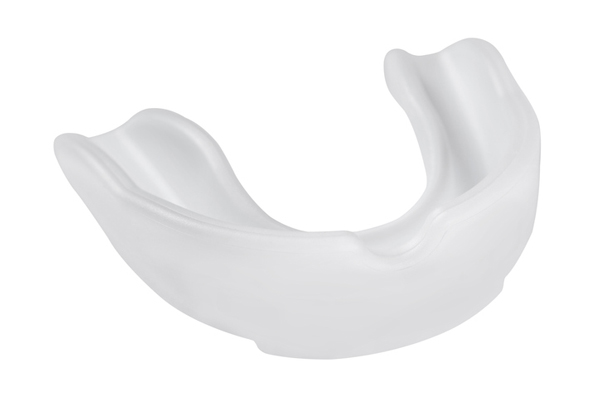 You've seen the movies. We know you have. There are those movies with castles, knights, royalty, and a large moat. Those castles in the movies always have guards. The guards stand at the entrances to a castle, or up on the castle wall to guard against trouble. We like to think of mouthguards in the same way - plus we like just thinking about castles and duels. Mouthguards protect your mouth from trouble that you could get into at night. If you aren't sure that you need a mouthguard, keep reading. Christensen Family Dentistry can tell you everything you need to know about mouthguards worn at night.


What Is A Mouthguard?

You may have seen athletes wear mouthguards when they play a sport. They wear a mouthguard to protect their teeth while they play. The mouthguard that people wear during sports spread out the energy from a hit to the mouth across all of the teeth and gums. That way, people who get hit in the mouth playing a sport don't lose teeth.

Mouthguards are made of plastic that is molded to fit your teeth. There are usually two kinds of mouthguards. One type of mouthguard is made of softer plastic, while another type of mouthguard is made of harder plastic.

If you don't play a sport, you may think that you don't need a mouthguard. However, depending on how you sleep, you might need one, but not for the same reason you need one to play a sport.


Why Would I Need a Mouthguard?

Even if you are not an athlete, your mouth might still take a beating. That's because a lot of people clench or grind their teeth at night. This clenching or grinding of teeth is called bruxism. Bruxism happens when you take out the stresses of the day on your mouth. You aren't doing it on purpose, but clenching or grinding your teeth can make things hard on your teeth and gums.

You may notice that you have bruxism if you wake up with tooth or jaw pain, or a headache. Over time, clenching and grinding your teeth can lead to your teeth or other dental work fracturing, cracking or breaking entirely. You could also grind your teeth down to the nerves. None of this is good.

However, you can stop all of this damage to your teeth if you wear a mouthguard at night. Your mouthguard is specifically made for your teeth. Just like a mouthguard for athletes, your night mouthguard will protect your mouth from your teeth clenching and grinding. Not only will you save your teeth, but you will sleep better and have fewer headaches.

You will also have much smaller dental bills for repairs and replacements for cracked and broken teeth - which is an added bonus when you consider how inexpensive a mouthguard is. If you are not sure whether or not you need a mouthguard, why not give Christensen Family Dentistry a call today at (480) 964-2131. We love talking about how mouthguards can protect those amazing teeth of yours for a lifetime.