Root Canal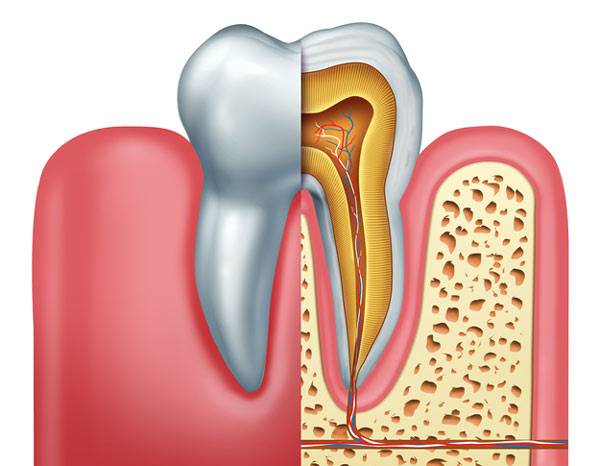 Is your tooth hurting right now? Are you sitting in your house reading this piece - and your tooth is hurting? If it is, you are not alone. There are many people who are having tooth pain just like you. Over 90% of adults have tooth pain at some time in their lives. For a large percentage of these adults, the pain in their tooth is caused by tooth decay. Over 15 million root canals are performed every year. Do you need a root canal? You might if you are in pain with your teeth. Many people are afraid of root canals, but you shouldn't be. Give Christensen Family Dentistry a minute and let us tell you about root canals.


What Causes Tooth Decay?

If your tooth is hurting, it is most likely tooth decay that caused it. Tooth decay occurs because of bacteria. Those bacteria act to bore a hole in your tooth enamel. Bacteria is always present in your mouth. If you practice good dental hygiene, you brush and floss away from your bacteria. Keeping a good diet and keeping appointments with us also helps to get rid of bacteria in your mouth. However, if you don't take care of your teeth, bacteria will find it easier to develop and make tiny holes in your teeth. Over time, that tiny hole can become bigger and bigger. It can grow and extend into your tooth pulp, as well as the nerves in your tooth.

Tooth decay is no joke. Tooth decay and gum disease are the two main reasons that people lose their teeth. There are over 120 million Americans who have lost at least one tooth. When people lose teeth, and they aren't replaced, they can also lose jawbone over time. If teeth are missing in the jawbone, your body assumes you no longer need the bone. The body begins to take bone from your jaw, which means that over time, your jaw becomes weaker. Your face shape could also change as your jaw weakens.


What Does a Root Canal Do?

Root canals are an effort to repair a tooth that is suffering from an infection. When tooth decay gets through the dental enamel to the tooth pulp, it causes an infection. This infection can be extremely painful, especially when it gets to the nerve. Root canals begin when an incision is made in the top of the tooth so that we can get into your tooth to fight the infection. We clean the infection out and put antibiotics in, which gets rid of the infection. It also relieves the pain that you may have been in with your infected tooth.

After we finish cleaning out your tooth, we fill the tooth with material so that it won't become infected again. Usually, a root canal procedure saves the tooth from dying - which is always our goal. We finish the root canal by placing a crown on the tooth for more protection.

In the past, people were really afraid of root canals because sedation and other pain-relieving techniques weren't effective. However, that is a thing of the past. New technology ensures that root canals are as pain-free as possible. You may be relieved of your pain if you have been suffering from a painful tooth. If you have a toothache, and you want to be pain free, give Christensen Family Dentistry a call at (480) 964-2131.