Sleep Apnea Solutions in Mesa, AZ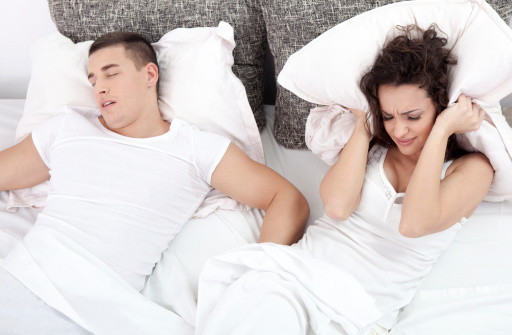 If you have been poked by your partner too many times, you may have been told that your snoring has reached the point where jet planes are quieter than you. If that's the case, you may have a condition called sleep apnea. Loud snoring is one of the warning signs for sleep apnea. If you are worried that you might have sleep apnea, keep reading for more information. Let Christensen Family Dentistry tell you about sleep apnea.


What Sleep Apnea Is

Sleep apnea is a sleep disorder. It does not allow you to sleep through the night. Instead, the disorder interrupts your breathing all through the night. You stop breathing for a few seconds. Because you stop breathing for a few seconds, your body thinks that you need to be awakened. You never really get the deep sleep you need because you are constantly being awakened, even though you might not realize it. Sleep apnea can lead to all kinds of problems.


Warning Signs

There are several warning signs of sleep apnea. If you are obese, you are at a higher risk for this disorder. Scientists think that's because you have more flesh in the back of your throat, which can cause you to have trouble breathing. You might also be prone to the disorder if your neck is bigger than 17 inches in diameter. Scientists think that may be because bigger necks are fleshier. If you sleep for a long time, and you wake up exhausted, that is a warning sign of sleep apnea. You may also have headaches when you wake up in the morning. Snoring loudly remains the most obvious sign of the disease. You might also find out from your partner that you are gasping for air during the night.


Why Sleep Apnea Is A Problem

If it was just a matter of lack of sleep, sleep apnea wouldn't concern so many doctors. However, sleep apnea is usually masking a bigger problem. If it is left untreated, sleep apnea can cause all kinds of trouble. Sleep apnea can make high blood pressure worse, or it can cause you to have high blood pressure if you didn't have it earlier. You are also more likely to have heart disease if you have sleep apnea.

Also, sleep apnea can make diabetes worse, and because frequently waking during the night causes blood sugar issues, you may also be diagnosed with Type 2 diabetes. If you are trying to lose weight, it is harder to do with sleep apnea. People with asthma or acid reflux also have more issues if they have sleep apnea. If you have sleep apnea, there are treatments available.

Give Christensen Family Dentistry a call at (480) 964-2131. We would love to talk to you about treatments for sleep apnea. There are several different treatments available that we can discuss with you. The sooner you get treatment, the sooner you can have night after night of blissful sleep, and the sooner your partner will stop nudging you to stop snoring.