TMJ/TMD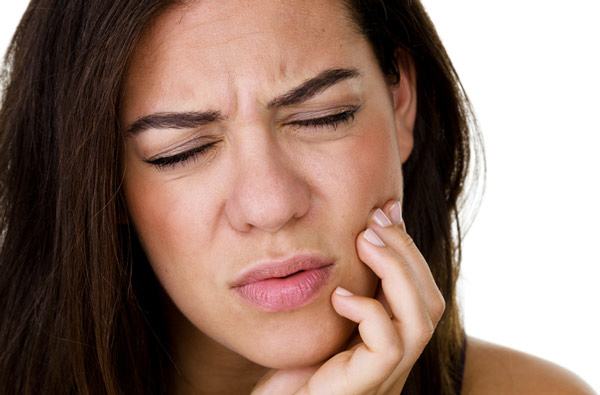 Researchers suggest that as many as 10 million people suffer from temporomandibular joint (TMJ) disorders, which is (blessedly) called an acronym, TMD. TMD stands for temporomandibular joint disorders. If you think that you might have problems with your jaw joint, Christensen Family Dentistry can give you more information about what happens to your joint, why it hurts, and how we can work with you to make your TMJ better.


Your TMJ

The temporomandibular joint is the hinge that allows your jaw to open and close. There is one TMJ on either side of your head. Think about your TMJ as a ball and socket joint that moves very much as your hips move. There is a small disc of fibers in your ball and socket joint that allows your joint to move without pain. When that disc of fibers gets inflamed, it makes your jaw painful to move.


TMD

If you have TMD, you may have problems with one or both of your jaw joints. You might have pain when you open your mouth. You may have trouble opening or closing your mouth as well. You can have pain in your ears when you open your jaw. You might also experience headaches or neck pain. Your jaws might be sore, or you might feel pain in your jaw muscles. You may have jaw pain every time you chew, bite or yawn. Some people with TMD have experienced popping, clicking, or snapping noises when they are opening their mouth to chew.

No one knows what causes TMD. If you already have arthritis in your body, you are at a higher risk for getting TMD. TMD is also more common in women than men, especially women who have had children, although no one yet knows why. If you have a problem with your bite, you might also have trouble with TMD. Injuries to your jaw, such as jaw dislocation, can also cause trouble with TMD. One of the main reasons people seem to develop TMD according to researchers is because of bruxism. Clenching or grinding your teeth at night can cause problems with your jaw.


How Is TMD Treated?

There are several ways that TMD can be treated. First, we might prescribe anti-inflammatory medications for your jaw. This should help reduce the inflammation. We might also give you exercises to do to help relieve pain and strengthen your jaw. If your issues with your jaw are from bruxism, there are guards we can make you stop you from clenching or grinding your teeth, which will relieve your jaw pain. For some people, medication to help with anxiety also helps with jaw pain.

If you are having trouble with your TMJ, give Christensen Family Dentistry a call at (480) 964-2131.We can talk to you about ways to relieve your TMJ. We can also talk to you about ways that you can help yourself relieve your symptoms through relaxation techniques. We can discuss guards for your TMD if you have bruxism. Call us today, and let us make you an appointment to come in and see us!