Teeth Whitening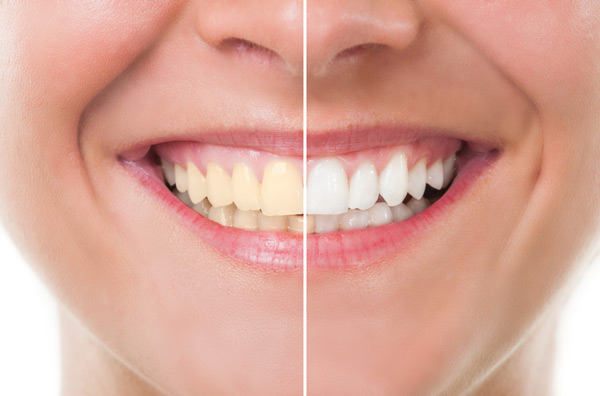 When you look in the mirror, are you seeing a young, vibrant person? Someone you would like to be friends with? Alternatively, are you looking at someone who looks years older than they actually are? Believe it or not, your teeth can age you. That's because, over time, your teeth can become discolored for a variety of reasons - age is one of those reasons. If you are not pleased with how white your teeth are, it is a fairly easy fix. If you want to whiten your teeth, let Christensen Family Dentistry give you some information about how we can help you whiten your teeth.


Can You Whiten?

There are lots of reasons why people want to whiten their teeth. It may be that you are in midlife, and you have noticed your teeth look a few decades older than that. Stains can build up on your teeth over time. This is true even if you don't smoke. Smokers already know that tobacco products can make their teeth yellow. Adults who don't smoke can stain their teeth with caffeine or food, such as berries.

Whitening your teeth doesn't damage them. It simply lifts stains from your teeth. Whiter teeth can make you look up to 10 years younger.


How Can I Whiten My Teeth?

If you only want to whiten your teeth one or two shades, you can do that at home. Switch to a whitening toothpaste. You might also want to try a whitening mouthwash. These two strategies will gradually lighten your teeth over time.

If you are looking for something a little quicker, you might want to try over the counter whitening strips. They will whiten your teeth a few shades in about 3 weeks. However, you need to know that you have to sit with the gunk in your mouth for a chunk of time each day.

What if you are looking for something quicker, or you need power whitening? We can take care of that for you here, no problem. There are several ways that we can whiten your teeth. We can mix up trays of whitening gel for you to use at home. Sometimes, we will want you to do that for a couple of days after we whiten your teeth. We can also bleach your teeth in our office in one sitting. We apply a gel to your teeth, and then use light to get them sparkling white. We could also use lasers to whiten your teeth. If you need your teeth whitened quickly, or you need some brilliant whitening technique, you need to come and see us.

Do you have less than sparkling white teeth? Do you have an important event coming up that you need your teeth to be beautiful for? Maybe you are going to be at a wedding, or your niece is getting baptized, and there'll be lots of photos. Give Christensen Family Dentistry a call at (480) 964-2131. We would love to talk to you about whitening your teeth.