Tooth Extraction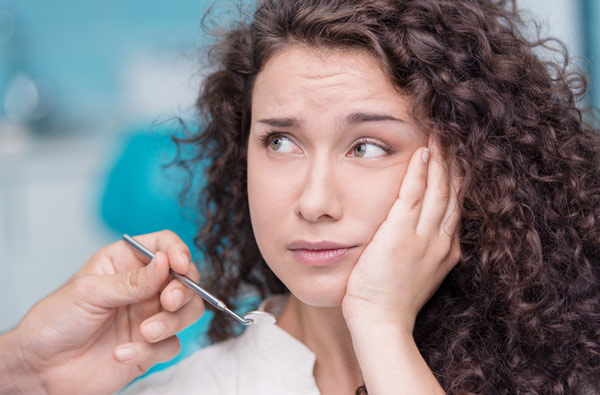 There are times, no matter how hard you try, that your tooth cannot be saved. Even if you have the best dental hygiene possible, you may have a tooth that is injured by accident. You could get hit by a ball to the face. You could break a tooth on a glass - we've actually had that happen before. There are also times when teeth are lost due to tooth decay or gum disease. If you need more information, keep reading, and let Christensen Family Dentistry tell you more information about how and why teeth are extracted.


Why You Might Have to Lose a Tooth

There are lots of reasons why you may need to get a tooth extracted. The most common reason people have to have a tooth extracted is because of tooth decay. Once tooth decay starts, if it is not corrected, and the cavity is not filled, bacteria will continue to fill the hole. This will lead to more decay. Your tooth could get infected and cause you pain. Over time, the tooth will die. We can do all sorts of procedures to try and save the tooth, including a root canal. However, there are times the tooth just can't be saved. It will continue to deteriorate if we don't pull it. Worse, the infection in that tooth could spread to other teeth.

You might also have severe gum disease. Gum disease begins as inflammation at the gumline. Bacteria in your mouth can make your gums sore and inflamed if they are not brushed away by your oral hygiene. Flossing helps too. If gum disease progresses, it makes spaces between your teeth and gumline. These spaces, or pockets, can lead to more infections. Over time, your gum tissue can deteriorate and your teeth will begin to fall out. We may have to extract a tooth to preserve gum tissue and your other remaining teeth.


What Happens When A Tooth Is Extracted

Tooth extraction sounds painful. However, it isn't. Tooth extraction might give you pain relief. That's because often when we get ready to pull a tooth, it is inflamed and infected. This infection could be causing you much pain. When we extract your tooth, we relieve the source of that pain.

To extract a tooth, we first have to deaden the area. We do this with a series of shots and numbing gels. Then, we use a tool to loosen the tooth root. We can then remove the tooth. Extractions are usually not difficult to do. If your tooth extraction is going to be difficult, we'll tell you up front, of course. For most people, getting a tooth pulled is far less painful than the pain of a decaying tooth.

If you are in pain from a tooth, you need to come and see us. Give Christensen Family Dentistry a call at (480) 964-2131. We love to talk to patients about how to save teeth, and what can be done to restore teeth lost to extraction, such as dental implants. Call us today so that we can make you an appointment.